MathSmart Tutoring performed a 5-year statistical study using our tutors and students ranging from elementary through high school levels. We collected data from all students in their first semester with us, who started with a grade of "B" or lower, rarely cancelled tutoring sessions, and regularly did their homework in school.
Our study found that our students improved their test scores by an average of two full letter grades by the end of their math and science courses. Most MathSmart students received an "A" in their second semester with us as their final letter grade.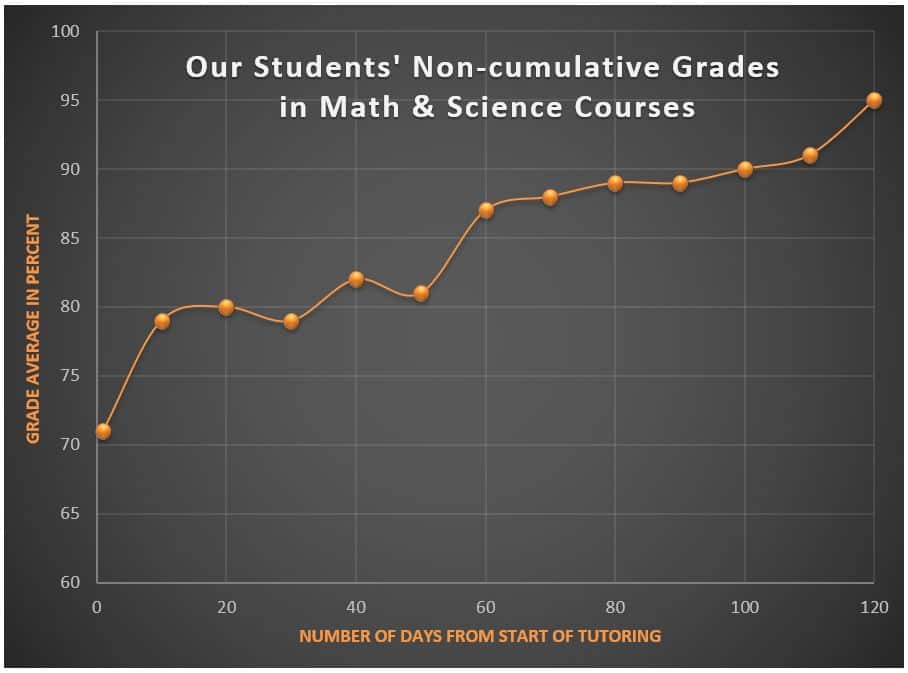 The ultimate goal of MathSmart Tutoring is to enable our students to become independent learners, without a need for tutoring after a short period.
As a result of our tutors challenging our students to become self-reliant in their studies, many of our tutees were accepted to Brown University, Columbia University, Cornell, Duke University, Harvard, Johns Hopkins University, Princeton, Stanford, Tufts University, UCLA, The University of Chicago, The University of Maryland, The University of Michigan, Yale, and many other prestigious colleges.
Call us right away, don't delay!
301-947-8847