Chemistry is an intricate subject that relies on in-depth theory AND a firm grasp on the practical side of things. If your child is struggling to keep up with their chemistry work in Maryland, don't despair. Repair their grades with MathSmart Tutoring and ensure results that last a lifetime!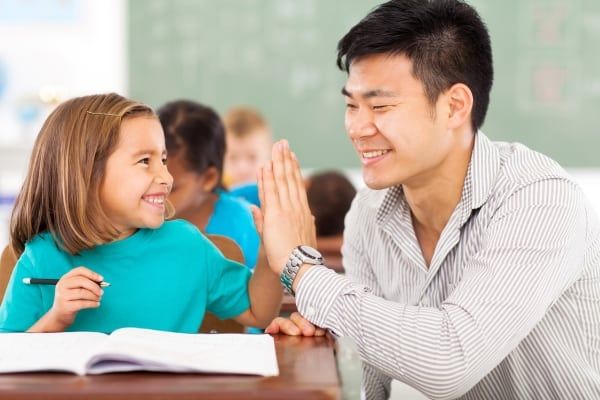 If you are searching for a passionate and experienced chemistry tutor in Bethesda, you're not alone. Chemistry is hard, and it's not easy to learn everything between the four classroom walls alone. Our organic chemistry tutors will help your child gain the confidence and motivation they need to succeed. The keyword here is confidence – which is undoubtedly the root of all success. If your child doesn't believe in themselves, they will fail. If they BELIEVE they can, then, well, they can!
MathSmart Tutoring hires the very best chemistry tutors in Bethesda for your peace of mind. Our rigorous hiring process means your pride and joy is always in safe hands. We look beyond qualifications to find organic chemistry tutors who thrive when seeing their students succeed and prosper. We'll cover the perfect mix of theory and practical to GUARANTEE a grade improvement in your child's chemistry work in Maryland. If that doesn't inspire you to pick up the phone and call MathSmart today, we don't know what will!
Reach out today to learn more about what WE can do for YOUR child. They're a rising star – and it's time to prove it!
Give Your Child the Gift of Learning Today!
(301) 947-8847
Biographies of our outstanding Chemistry tutors
Dina has a BA from Rutgers University in chemistry and Ph.D. in organic chemistry from the University of California at San Diego,. She has been a private tutor in Montgomery County for the last20 years, and taught a 9-week SAT prep course for Test Smart. She also worked for Basics & Beyond Learning Center in NJ where she prepared students for SAT and taught college level mathematics, physics, and chemistry.
Khanh has a BS in Biochemistry with a minor in Math from St. Mary's College in Maryland. She was a general Chemistry and Organic Chemistry teaching assistant at St. Mary's College, and a research assistant at the University of Maryland School of Medicine in Baltimore. She has tutored math and chemistry privately.
Michelle has a BS in physiology and neurobiology from the University of Maryland, CP. She was an academic tutor and did test prep for LS Tutors and on her own since 2011. She tutors elementary to high school students in almost all academic subjects as well as AP, ACT, SAT, and SAT subject test prep. She has experience tutoring students with dyslexia, ADHD, ADD, learning disabilities and autism. Right now she is a business manager at Doctors to you where she develops business strategies, does recruitment and training, etc.
Mitra has a Masters in Chemistry from the University of North Carolina at Charlotte. She is a chemistry instructor at Washington Adventist University and Montgomery College, where she teaches general chemistry, organic chemistry and biological chemistry. She previously taught at Catholic University, James Madison University and Danville Community College. She tutored students in chemistry privately for several years.