Science isn't for everyone, and if your child struggles with it, they're NOT alone. From Physics to Chemistry, and everything in-between, science can be tough to comprehend – especially if your child is more creative. The good news is that it's NOT impossible for your little one to get an A in science – all thanks to the power of professional, 1-on-1 tutoring!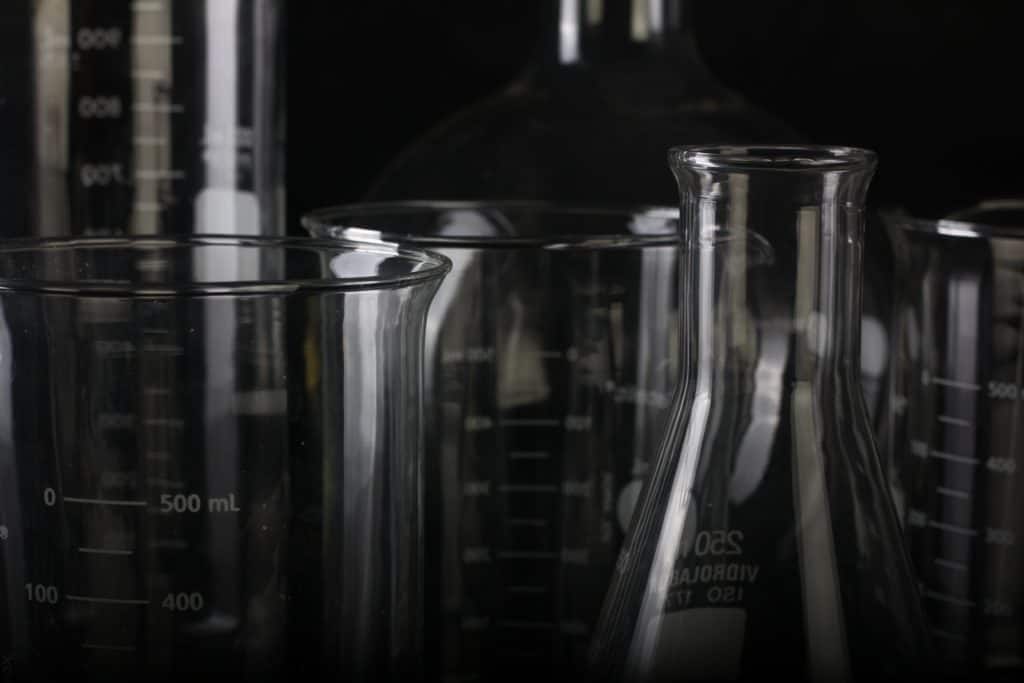 First of all, it's important to understand that not all physics private tutors are the same. Finding the best chemistry tutor in Bethesda can feel like finding a needle in an oversized pile of needles. Many are just looking to make some extra cash and aren't getting the full motivation needed to go the extra mile. At MathSmart Tutoring, all we do is tutor all day every day – as our name suggests! In other words, we do what we love, we love what we do, and we do it well.
If you're searching for the BEST Physics tutor in Bethesda for your child, let us help. We've got years of experience which, fused with our fervor for science and our passion for raising grades, sees us changing lives every day. Our private science tutors offer exclusive 1-on-1 service that revolves around YOUR child's unique needs. No two kids are the same, which is why there is no 'cookie cutter' approach to tutoring. Our experienced and DEEPLY vetted organic chemistry tutors genuinely care about shaping future leaders, something we confirm when we interview them through a real-world tutoring scenario.
Many of our physics private tutors are graduates from some of the TOP universities in the world, PLUS, we've seen some of our students jet off to these same universities. We like to think that our chemistry tutors in Bethesda play a huge role in helping these little leaders achieve their dreams!
Our job as private science tutors is to prove that EVERY child is MORE than worthy of an A. All they need is a gentle (yet firm) push in the right direction – mostly to show them what they're truly capable of! Most kids fail because they don't believe in themselves, after all. It's amazing what a little self-confidence can do.
Give Your Child the Gift of Learning Today!
(301) 947-8847
Biographies of our outstanding Science tutors
David has a Ph.D. and Masters in Applied physics from Columbia University and a BS in theoretical physics from the Cooper Union university in NYC. He taught math and statistics at the University of Maryland at UMUC, tutored math, physics and English at Novastar Prep Tutoring. He taught high school biology and math at Mesivta of Baltimore. And taught undergraduate astronomy at Loyola University (Baltimore). He was also a support scientist at NASA and a Senior scientist for a few companies.
Dina has a BA from Rutgers University in chemistry and Ph.D. in organic chemistry from the University of California at San Diego,. She has been a private tutor in Montgomery County for the last20 years, and taught a 9-week SAT prep course for Test Smart. She also worked for Basics & Beyond Learning Center in NJ where she prepared students for SAT and taught college level mathematics, physics, and chemistry.
Harrison is working on a Ph.D. in Astronomy at the University of Maryland, and has a BA in physics and astrophysics from the University of California, Berkeley. He is a TA at the University of Maryland Department of Astronomy, teaching Astronomy 101. He was a teaching assistant at Berkeley Department of Astronomy, where he taught a course called, The Planets, and also taught a general astronomy course.
John has BS in astrophysics from Brown University. He was a teaching assistant at Brown, where he taught physics, and tutored physics and math through calculus. He taught math at Saint Anselm's Abbey School in Washington DC.
Khanh has a BS in Biochemistry with a minor in Math from St. Mary's College in Maryland. She was a general Chemistry and Organic Chemistry teaching assistant at St. Mary's College, and a research assistant at the University of Maryland School of Medicine in Baltimore. She has tutored math and chemistry privately.
Michelle has a BS in physiology and neurobiology from the University of Maryland, CP. She was an academic tutor and did test prep for LS Tutors and on her own since 2011. She tutors elementary to high school students in almost all academic subjects as well as AP, ACT, SAT, and SAT subject test prep. She has experience tutoring students with dyslexia, ADHD, ADD, learning disabilities and autism. Right now she is a business manager at Doctors to you where she develops business strategies, does recruitment and training, etc.
Mitra has a Masters in Chemistry from the University of North Carolina at Charlotte. She is a chemistry instructor at Washington Adventist University and Montgomery College, where she teaches general chemistry, organic chemistry and biological chemistry. She previously taught at Catholic University, James Madison University and Danville Community College. She tutored students in chemistry privately for several years.
Ramya has a Ph.D. in Physics from the University of Pennsylvania and a BS in Physics and Astrophysics from Penn State. She was an ROTC Tutor at Penn State where she tutored undergraduates in introductory calculus, and physics.