From ACT to SAT math, AP Calculus, Chemistry, and Physics, GRE Math, Praxis I and II Math, and beyond, test prep can feel like mission impossible. Your child is probably stressed out – and you're likely feeling the impact. Thankfully, MathSmart Tutoring can help – turning mission impossible into mission possible.
We've been helping young students with expert test preparation for over two decades. That's why we started MathSmart in the first place, to build a network of the best SAT tutors in Maryland to arm your child with all the knowledge, tools, and wisdom they need to pass with flying colors every time.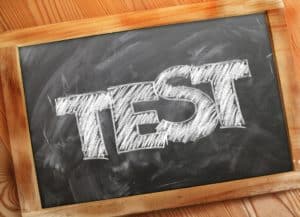 Our ACT Tutors in Maryland each undergo an intense vetting process to ensure that they'll overdeliver and exceed expectations in real-world application. Our SAT tutors in Maryland will keep your child calm and collected – the key to doing well in tests. Stress only makes things worse, causing temporary memory loss and that "frozen" feeling where you can't recall the answers. We'll show your child what it takes to study with confidence and clarity, while still cramming in as much information as possible…AND being able to recall it at the drop of a hat!
As you can see, MathSmart Tutoring leaves no hair out of place when it comes to delivering unprecedented education for your child. To learn more about what our ACT Tutors in Maryland can do for you, reach out today. The sooner you contact us, the sooner we can help your child thrive. See you on the other side!
Give Your Child the Gift of Learning Today!
(301) 947-8847
Biographies of our outstanding Test Prep
David has a Ph.D. and Masters in Applied physics from Columbia University and a BS in theoretical physics from the Cooper Union university in NYC. He taught math and statistics at the University of Maryland at UMUC, tutored math, physics and English at Novastar Prep Tutoring. He taught high school biology and math at Mesivta of Baltimore. And taught undergraduate astronomy at Loyola University (Baltimore). He was also a support scientist at NASA and a Senior scientist for a few companies.
Elliot is working on a Ph.D. in mathematics at the University of Maryland/CP, expected to graduate in 2020. He has a B.S. in mathematics from UMD/CP. He has been a math tutor for the past 2 years for Spidersmart, math through calculus. He has also been a private tutor for 3 years tutoring through third semester Calculus, differential equations and linear algebra as well as literature and writing composition.
Harrison is working on a Ph.D. in Astronomy at the University of Maryland, and has a BA in physics and astrophysics from the University of California, Berkeley. He is a TA at the University of Maryland Department of Astronomy, teaching Astronomy 101. He was a teaching assistant at Berkeley Department of Astronomy, where he taught a course called, The Planets, and also taught a general astronomy course.
John has BS in astrophysics from Brown University. He was a teaching assistant at Brown, where he taught physics, and tutored physics and math through calculus. He taught math at Saint Anselm's Abbey School in Washington DC.
Michael has a BS in Physics and Astronomy from the University of Rochester. He tutored for Mathnasium in Ellicott City for 3 years, for grades 1 through calculus and SAT/AP test prep. He also tutored privately high school math, geometry and physics.
Michelle has a BS in physiology and neurobiology from the University of Maryland, CP. She was an academic tutor and did test prep for LS Tutors and on her own since 2011. She tutors elementary to high school students in almost all academic subjects as well as AP, ACT, SAT, and SAT subject test prep. She has experience tutoring students with dyslexia, ADHD, ADD, learning disabilities and autism. Right now she is a business manager at Doctors to you where she develops business strategies, does recruitment and training, etc.
Victoria has a Ph.D. in Statistics and Economics from Michigan State University. She taught Advanced Econometrics, Mathematics for Economists, Advanced Statistics, and Micro and Macro Economics at Michigan State University. She has tutored Math, Statistics, and SAT/GRE/GMAT preparation along with Econometrics, Economics and Applied Programming privately.