We care about your child's education just as much as you do. That's why we're fussy when it comes to asking tutors to join our team. In fact, on average, we only invite 1 in every 13 tutoring candidates for interviews. Those we do interview are asked numerous thought-provoking questions, after which we carefully analyze their responses.
Every experienced tutor who joins our team is guaranteed to be not only highly intelligent, but also warm, friendly, compassionate, and a "people's person." Our tutors share all the values you would expect and demand – patience, responsibility, and enthusiasm for your child's learning experience. Basically, our tutors are the crème de la crème.
Our tutors truly bond with students, guiding and nurturing their education. We want to help students find answers on their own, instead of giving them answers on a silver platter. Our certified tutors and/or graduates of challenging universities also incorporate reading and writing into our sessions to encourage versatility and multi-skilling.
We also require all tutors to have at least 1 – 3 years of tutoring experience in Math or Science. Many also have classroom teaching experience. They are each tested in their subject areas and are required to give the President of the company a mock lesson in Math or Science – ensuring they are fully capable of leveling-up your child's education. All tutors arrive totally prepared for every lesson, with a full understanding of the current curriculum. They also consult with your child's teacher to ensure they're on top of the upcoming material!
Finally, our tutors must demonstrate their expertise in the following ways:
They are tested in their subject areas and required to give the president of the company a mock lesson in math or science.

They must provide three excellent references.

They must provide their university transcripts.

They must pass a background check.
Give Your Child the Gift of Learning Today!
(301) 947-8847

Does your child need a private science tutor? What about an organic chemistry tutor or elementary math tutor? If your child's grades are getting them down emotionally, and concerning you as a parent, you're NOT alone. We all need a little help sometimes, breaking classroom borders to foster ongoing learning at home too.
Thankfully, MathSmart Tutors can help! We're home to a range of qualified, vetted, and passionate math tutors in Maryland, all of whom endure an intense 'exam' before being hired as a private science tutor, organic chemistry tutor, high school physics tutor, or elementary math tutor. Here's how it works.
1. THE TEST.
Our tutoring candidates are asked to do more than just share their experience in a "normal" interview. In line with our mission to hire the best math tutors in Maryland, we put our prospective tutors to the ULTIMATE test with a REAL tutoring session! Well, almost. You see, our founder takes on the role of a student in every interview he hosts, requesting the candidate to treat him as such and tutor him. Our founder (student) has plenty of questions every time, truly putting tutors on the spot to see how they would react in real-world situations. If you ask us, this is the only way to hire the best private science tutors in Maryland!
2. THE VETTING.
Once a tutor passes the test, we can further examine their past experience, current goals, and future potential. Yes, we're perfectionists – and we're proud of it. We leave no stone unturned when searching for the crème de la crème of high school physics tutors, math tutors, and beyond. Get in touch today to learn more about what we can help your child achieve. With professional tutoring, anything is possible.
A few of our excellent tutors: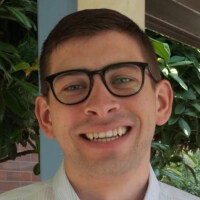 Harrison is working on a Ph.D. in Astronomy at the University of Maryland, and has a BA in physics and astrophysics from the University of California, Berkeley. He is a TA at the University of Maryland Department of Astronomy, teaching Astronomy 101. He was a teaching assistant at Berkeley Department of Astronomy, where he taught a course called, The Planets, and also taught a general astronomy course.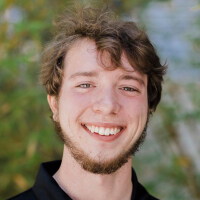 Jack Jack has an Sc.B. in Astrophysics from Brown University, where he was a physics teaching assistant. He has taught summer programs in physics and math up through calculus at Stanford University and Saint Anselm's Abbey School. He tutored high school students in math and geometry.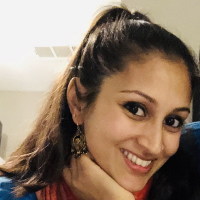 Ramya has a Ph.D. in Physics from the University of Pennsylvania and a BS in Physics and Astrophysics from Penn State. She was an ROTC Tutor at Penn State where she tutored undergraduates in introductory calculus, and physics.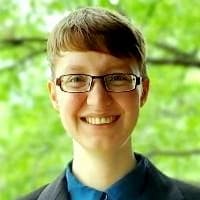 Suzanana has a BS in Mathematics with a minor in Chemistry from Beloit College in Wisconsin, graduated Summa Cum Laude. She was a mathematics Teaching Assistant and LEADS Tutor at Beloit College, where she tutored calculus and linear algebra. She was an independent math tutor in Beloit, Wisconsin, tutoring high school and college math. She was a summer undergraduate Applied Mathematics Institute researcher, and a summer Science Scholars researcher.